Shopping Basket
Your Basket is Empty
There was an error with PayPal
Click here to try again
Thank you for your business!
You should receive an order confirmation from Paypal shortly.
Exit Shopping Basket
BEAUTIFULLY DESIGNED UPCYCLED DRESSES FROM EVELYN ARRIVED YESTERDAY!
EVELYN'S BUSINESS IS NAMED BANANA MEINHOFF AND I HAVE KNOWN HER FOR A NUMBER OF YEARS
SHE'S A LOVELY LADY AND SO TALENTED WITH THE USE OF COLOUR SO WAS SO PLEASED WHEN SHE POPPED INTO THE SHOP WITH 16 GORGEOUS UPCYCLED DRESSES SIZES 8-18
ONE CLEVER LADY USING CAST OFFS TO A DESIGNER LEVEL
I'M DEFINATELY BUYING ONE FOR CHRISTMAS THEY ARE SO COMFY AND COMPLETE ONE OFFS!
VISIT OUR SHOP AT 2 NORTHFIELD ROAD FOR SOME INSPIRING CHRISTMAS PRESENTS
 AND
 THAT LITTLE EXTRA TREAT FOR YOURSELF
NO NEED TO FEEL GUILTY AT OUR PRICES!
OPEN
 TUESDAY-SATURDAY 10.30am-5pm
SUNDAY 11.00am-4pm December 16th and 23rd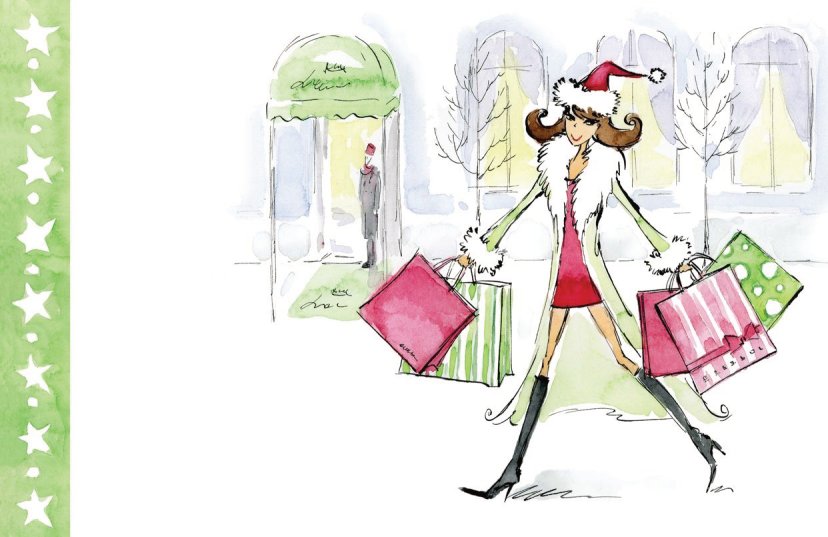 IF YOU ARE UNSUCESSFUL AT OUR SHOP WHY NOT VISIT
THE FAY PHILLIPS VINTAGE FAIR
UPSTAIRS AT THE MALTHOUSE ANTIQUES CENTRE
OPEN SEVEN DAYS UNTIL CHRISTMAS FROM 10am-5pm
~~~~~~~~~~~~~~~~~~~~~~~~~~~~~
OUR OPENING HOURS THIS YEAR ARE:-
1ST DECEMBER - 24TH DECEMBER
TUESDAY-SATURDAY 10.30am-5pm
WE WILL BE OPEN ON
 SUNDAY 16TH DECEMBER 11am-4pm
SUNDAY 23RD DECEMBER 11am-4pm
PLEASE NOTE WE WILL BE CLOSED AS USUAL ON MONDAYS
WE ARE SO PLEASED TO TELL YOU THAT ALISON HAS DECIDED TO TAKE A UNIT AT FAY PHILLIPS VINTAGE IN NARBERTH
ALISON HAS MANY YEARS OF EXPERIENCE IN THE ANTIQUE AND COLLECTABLE BUSINESS AND JOINS JOHN IN SUPPLYING QUALITY COLLECTABLE ITEMS AT AFFORDABLE PRICES
~~~~~~~~~~~~~~~~~~~~~~~~
GIVING A FRIEND OR LOVED ONE A QUALITY HAND PICKED ITEM WHICH HAS HISTORY FOR CHRISTMAS IS SO SPECIAL
ITS RECYCLING AND IT HAS MEANING
FAY PHILLIPS VINTAGE IN NARBERTH
RECYCLED RELOVED REMEMBERED
XXX
~~~~~~~~~~~~~~~~~~~~~~~~~~~~~~~
THANKS TO ALL WHO POPPED IN LAST FRIDAY FOR OUR ANNUAL
CHILDREN IN NEED COFFEE AND CAKE
WE RAISED £42.35!
THANKS TO JILL FOR WORKING HARD SELLING WELSHCAKES IN THE MALTHOUSE ANTIQUES CENTRE
GREAT RESULT WHEN TIMES ARE SO DIFFICULT
YOUR SUPPORT IS VERY MUCH APPRECIATED
OUR CHILDREN IN NEED BEAR HAS A NAME 
ITS A GIRL!
HER NAME IS MYFANNWY
XXX
P.S. WILL TRY AND GET A PHOTO OF MYFANNWY WITH HER "OVER THE MOON" NEW LITTLE OWNER
XXX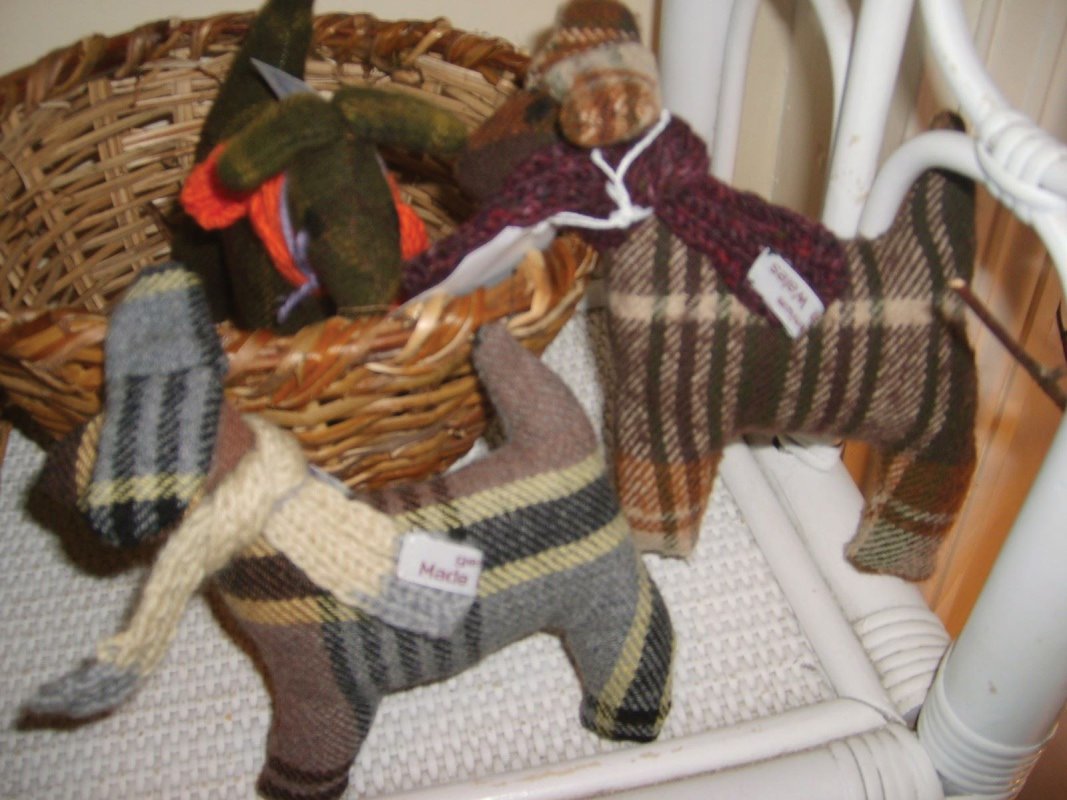 WE ARE SO PLEASED THAT JEANNIE MADE HER MARK LAST WEEKEND AT THE SELVEDGE MAGAZINE WINTER FAIR
CONGRATULATIONS JEANNIE!!!
WE HAVE RECOGNIZED AND ADMIRED JEANNIE'S TALENT FOR SOME TIME
GORGEOUS LITTLE HANDMADE "TERRIERS" FROM VINTAGE WOOLLEN FABRIC AND ABSOLUTELY DELIGHTFUL HANDKNITTED DOLLS
BUY THEM AT OUR SHOP AT 2 NORTHFIELD ROAD, NARBERTH
OR WHY NOT CONTACT JEANNIE DIRECT
LINK AVAILABLE FROM OUR SISTER WEBSITE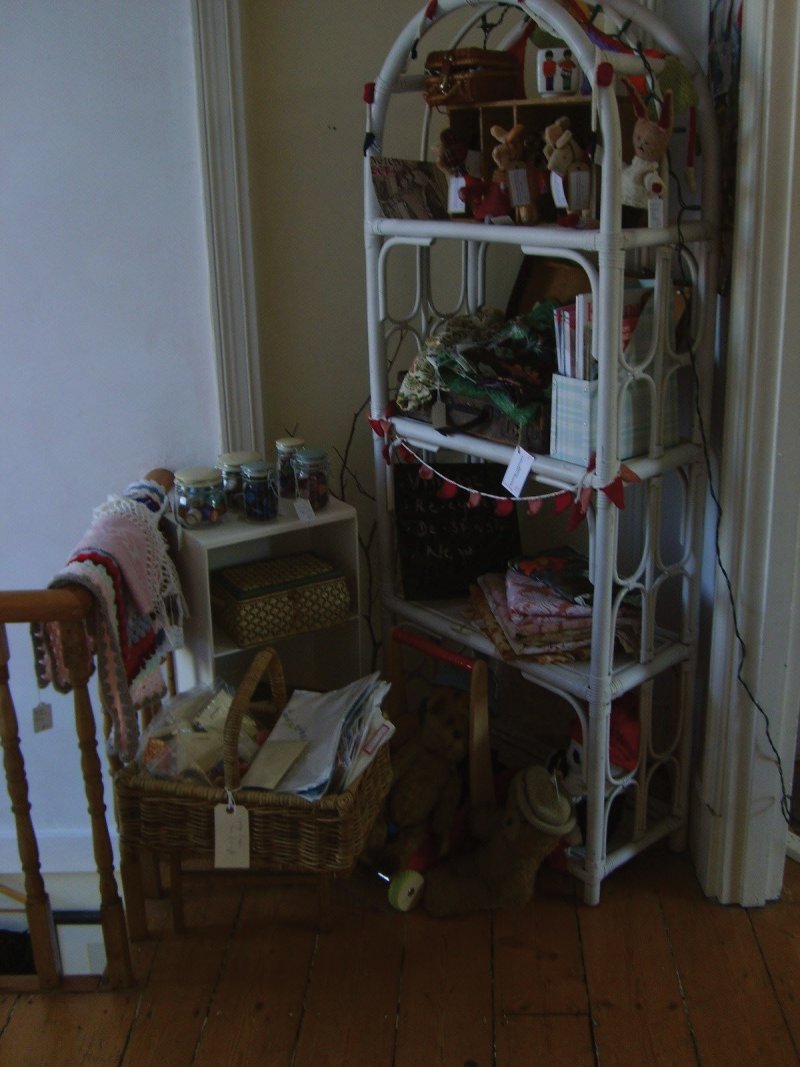 LOOK NO FURTHER FOR YOUR SPECIAL VINTAGE CHRISTMAS PRESENTS!!!
WE HAVE A FANTASTIC SELECTION OF VINTAGE DELIGHTS AT FANTASTIC PRICES
VISIT
THE FAY PHILLIPS IN NARBERTH FAIR
AT
THE MALTHOUSE ANTIQUES CENTRE
NARBERTH
FOR GORGEOUS LITTLE GIFTS
PRICED FROM £2!!!!!!
VISIT FAY PHILLIPS VINTAGE IN NARBERTH
AT
2 NORTHFIELD ROAD
NARBERTH
FOR BEAUTIFUL
 ANTIQUES/COLLECTABLES
VINTAGE/RELOVED CLOTHES
HANDMADE TOYS BY JEANNIE BELL
ALL AT AFFORDABLE PRICES
xxxCHRISTMAS CAN BE FUN IF YOU BUY VINTAGExxx
WE WERE VERY BUSY ON SATURDAY
AND HAVE TAKEN ON BOARD THE COMMENTS RE A LOCALLY HELD VINTAGE FAIR WHICH, PLEASE NOTE, WE ARE NOT ASSOCIATED WITH.
WE PROMISE TO ADVISE ALL OUR STALLHOLDERS THAT VINTAGE IS SECONDHAND AND SHOULD BE PRICED ACCORDINGLY
IT IS OUR INTENTION TO PROVIDE A FUN DAY WITH PLENTY OF TRULY VINTAGE FAIR AT DIFFERENT LOCALITIES
SOMETIMES COMPLAINTS, (EVEN WHEN DIRECTED AT THE WRONG PERSON!) ARE VERY USEFUL!!!
WE WILL NOT BE SELLING AT OUR VINTAGE FAIRS BUT SUPPORTING THOSE THAT HAVE PAID A FEE FOR OUR SERVICES TO ENSURE A HAPPY DAY FOR ALL CUSTOMERS AND STALLHOLDERS ALIKE
NOT LONG NOW TO THE ANNOUNCEMENT OF OUR VERY FIRST VINTAGE FAIR
XXX
WE ARE SHOWING OUR SPOTS AGAIN THIS YEAR
PLEASE JOIN IN TO RAISE LOTS OF MONEY FOR
 THE CHILDREN IN NEED APPEAL
THIS YEAR WE ARE RUNNING
 A COMPETITION TO
 NAME
 THE CHILDREN IN NEED BEAR
"? BEAR" WILL BE DISPLAYED IN OUR WINDOW NEXT WEEK
£1 PER ENTRY
ALL MONEY DONATED TO CHILDREN IN NEED
THE CORRECT NAME WILL BE ANNOUNCED AT
4.00PM
ON
FRIDAY 16TH NOVEMBER 2012
THE WINNER WINS THE BEAR
(ONLY TO A GOOD HOME!)
PLEASE, PLEASE, PLEASE!
 DONATE TO THIS WONDERFUL CHARITY
XXX
WE WILL BE HOSTING OUR ANNUAL
"CHILDREN IN NEED"
COFFEE MORNING
ON
 FRIDAY 16TH NOVEMBER 2012
11.00am - 3.00pm
MORE DETAILS LATER
/